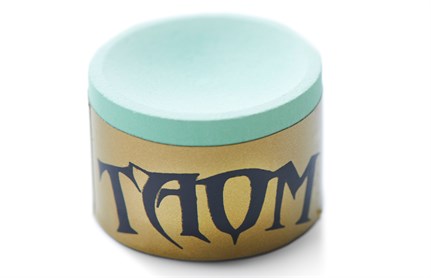 OTHER VIEWS

DESCRIPTION
Taom Chalk Soft (S2321)
A chalk for all types of snooker tips. The advanced soft compound creates more grip, and the chalk is easier to use. Perfect for players who seek maximum spin and control for high cue power. Gives a clean touch with no bad contacts and leaves no residue.
Available as single pieces in Green Only.
S2321 Taom - Green (Single Piece)
To purchase this product, find your nearest Peradon stockist.