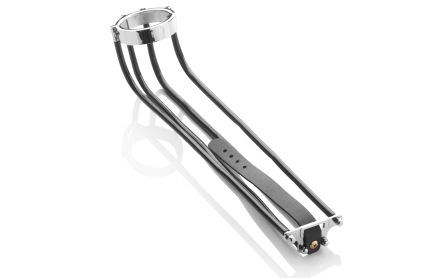 OTHER VIEWS

DESCRIPTION
Chrome Tournament Quad Rail Pockets
Set of six tournament snooker rails with chrome head rings and end plates and good quality leather supporting strap. The Quad rails have four black rails to support the balls when falling into the pockets. Tournament rails consist of four regular length rails and two longer rails for the black ball end, where more balls are usually potted.
Supplied without ring nets, which are supplied as a separate item.
To purchase this product, find your nearest Peradon stockist.