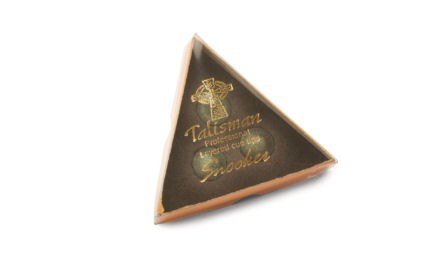 DESCRIPTION
Talisman WB Tips
Talisman Billiards have many years of experience in making layered cue tips. Following extensive experimentation with glue mixtures and production techniques the company invested heavily in the latest technological machinery to produce these tips. These professional layered Water Buffalo hide tips are harder than the PRO tips and offer a different feel as they are also impregnated with chalk. This is the tip preferred by American 9 ball pool players.
S2012-T11M - Box of 3 - 11mm Medium Tips
S2012-T11H - Box of 3 - 11mm Hard Tips
S2012-T14M - Box of 3 - 14mm Medium Tips
S2012-T14H - Box of 3 - 14mm Hard Tips
To purchase this product, find your nearest Peradon stockist.