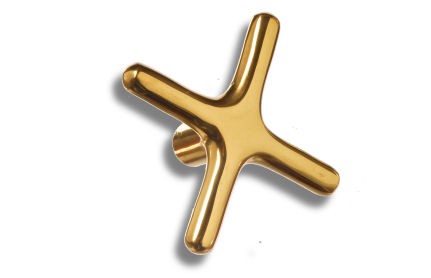 DESCRIPTION
Cross Rest Heads
We offer a selection of cross rest heads in solid brass, chrome, black chrome and nylon. We also offer the 'Q rite' (the black accessory illustrated above) which fits over one of the legs of a cross rest heads for that extra bit of height when required.
S1937 - Brass Cross Rest Head (with fibre toes)
S1939 - Brass Toeless Cross Rest head (no fibre toes, just rounded brass)
S1941 - Black Chrome Cross Rest Head (no fibre feet)
S1938 - Chrome Cross rest Head (with fibre toes)
S1979 - Replacement screw in fibre toes (individual)
S1934 - Nylon Cross Rest Head
To purchase this product, find your nearest Peradon stockist.