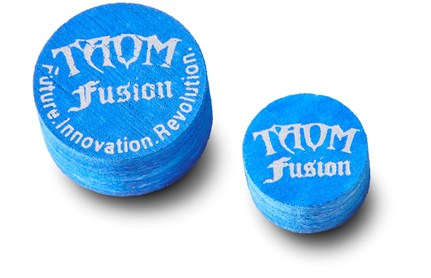 DESCRIPTION
Taom Fusion Tips
Fusion is an advanced layered pig skin tip produced by Taom using unique manufacturing methods. The leather is hardened at the centre to provide maximum power transmission. Softer and elastic edges maintain the control and feel. Two sizes are available, 10mm for Snooker and 14mm for American Pool.
Available in:
S2033-C10 Taom Fusion - Individual Tip 10mm
S2033-C14 Taom Fusion - Individual Tip 14mm
To purchase this product, find your nearest Peradon stockist.